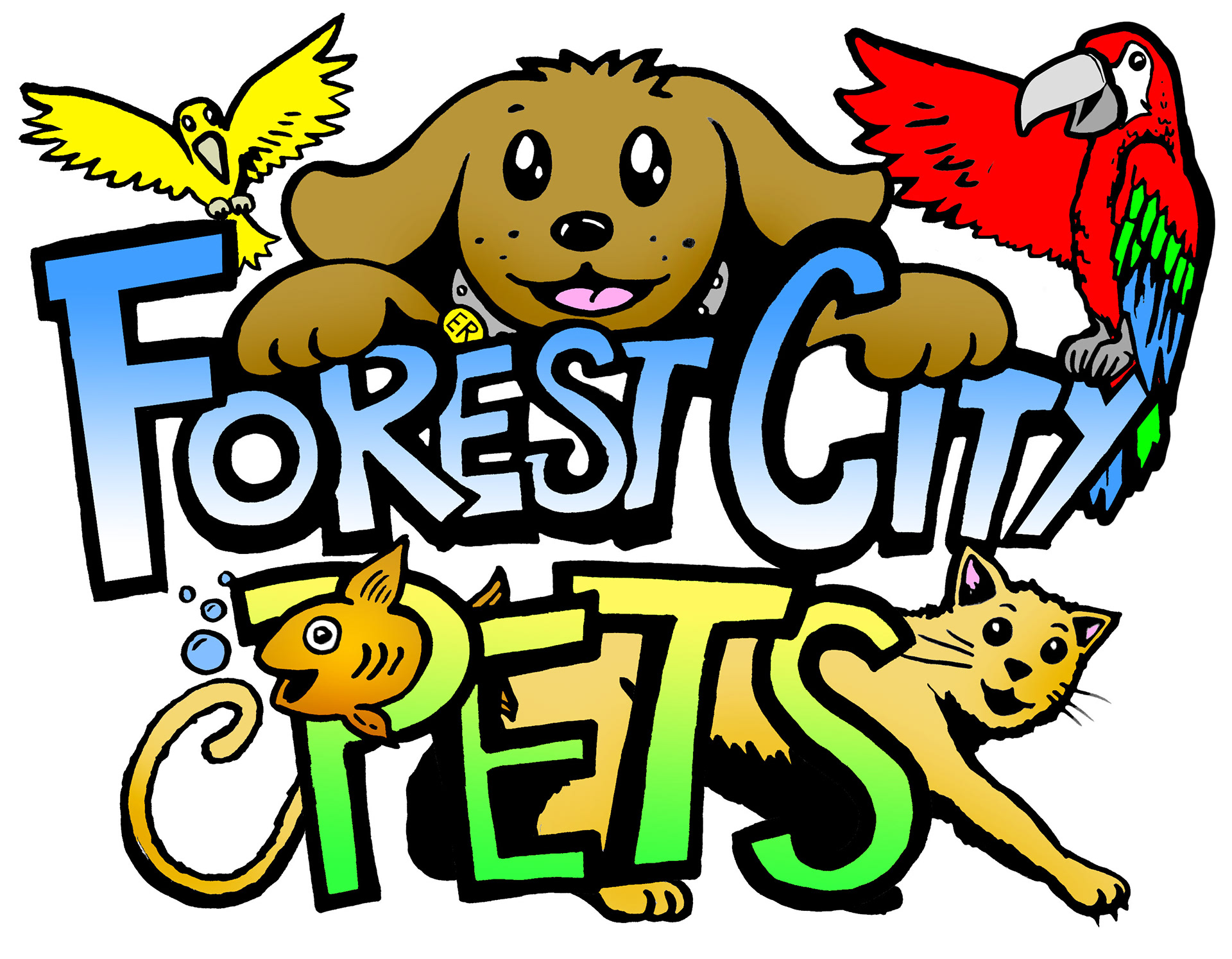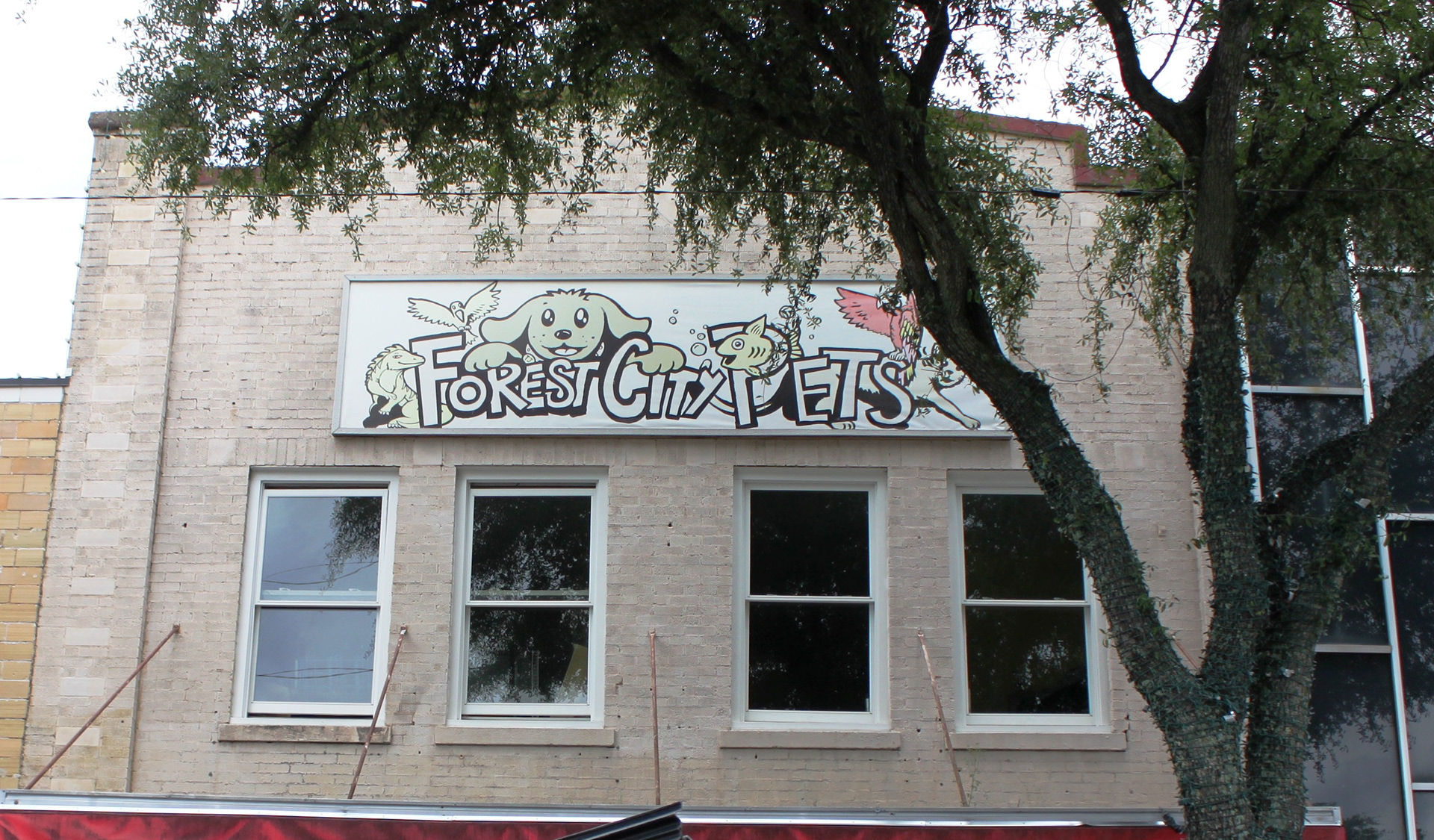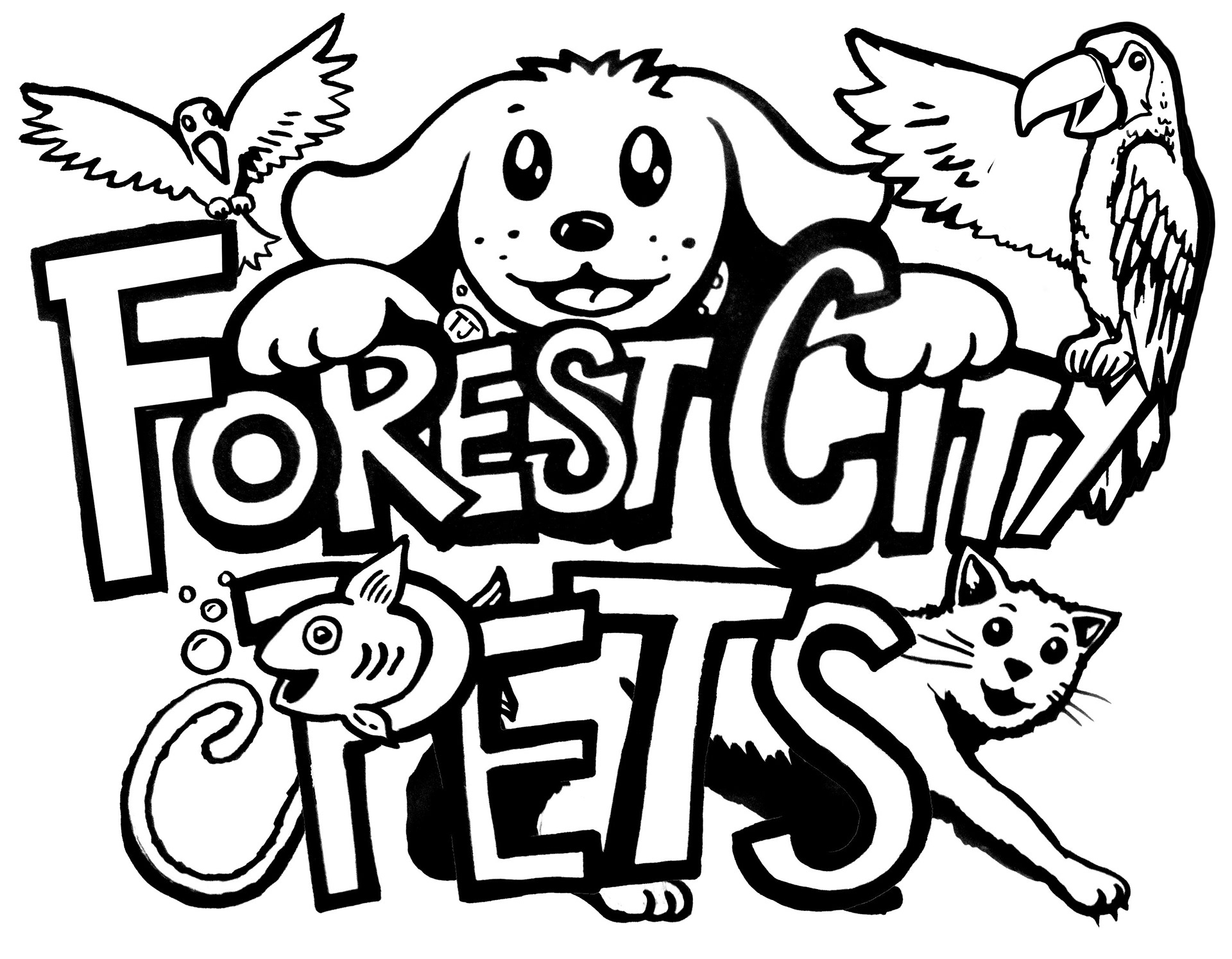 "Forest City Pets"

 Logo Design : 2013
Patron:

Forest City Pets, Rutherford Pet Supply
Materials:

Pen & Ink, Sharpie, Adobe Photoshop, and Adobe Illustrator.

Website:

 http://rutherfordpet.com
Location:

Forest City, NC
Details:

Forest City Pets was looking for a logo design that featured a team of cartoon pets that would serve as store mascots for the brand. My comic style worked well for what they needed, and the FCP Logo was redesigned to include a long-format option and black and white print for stationary.