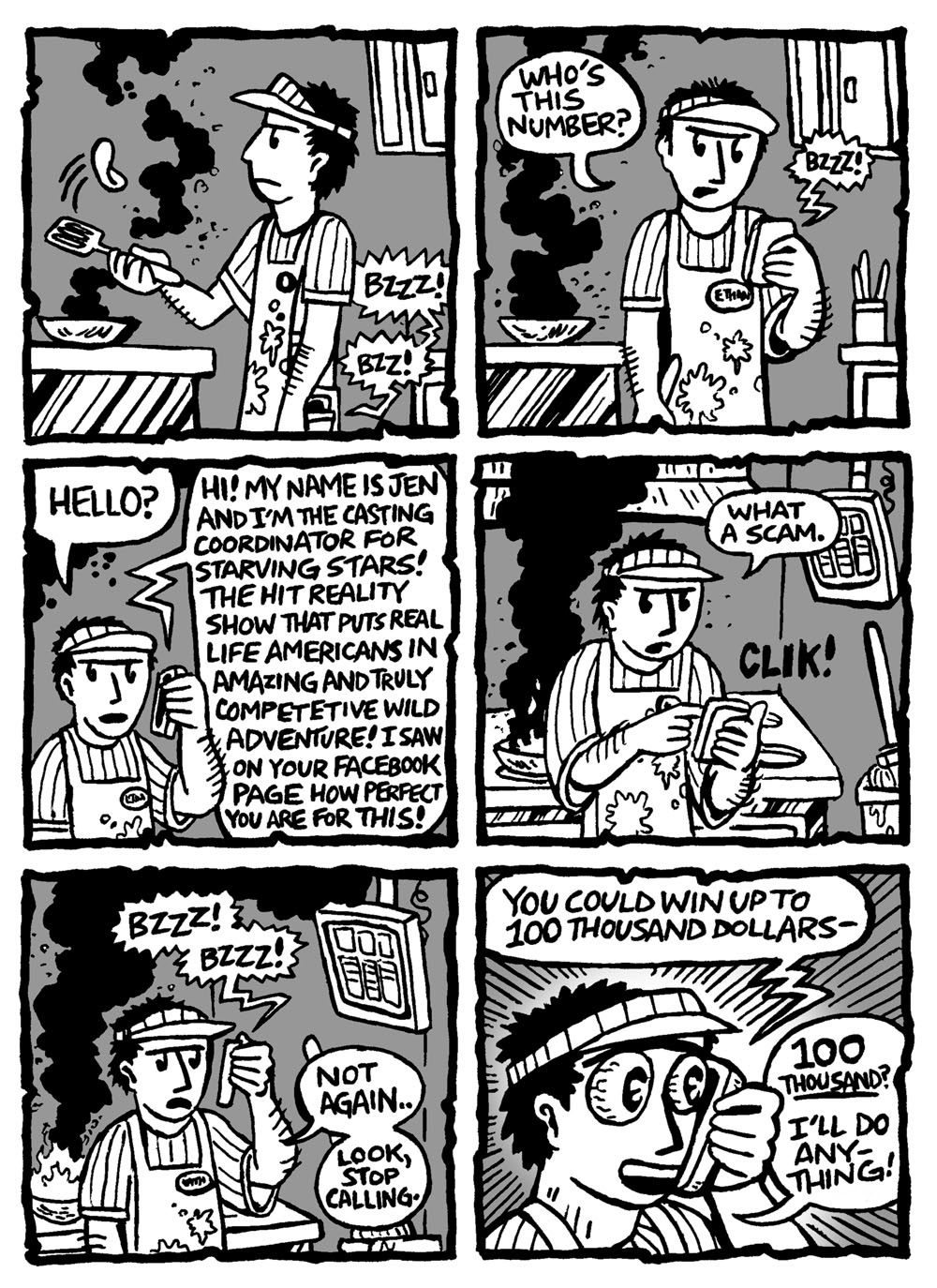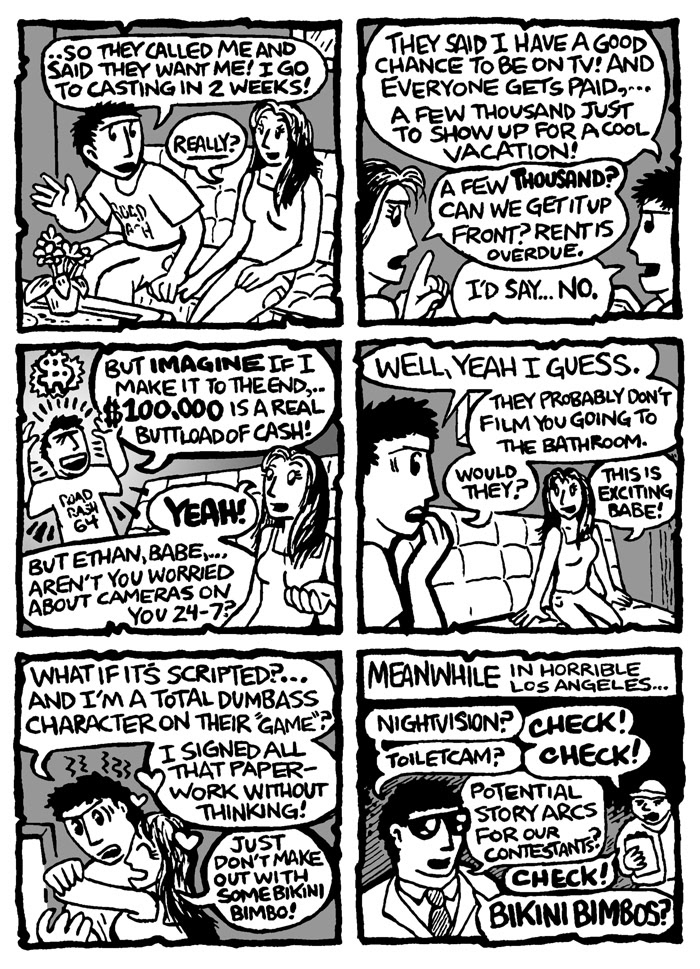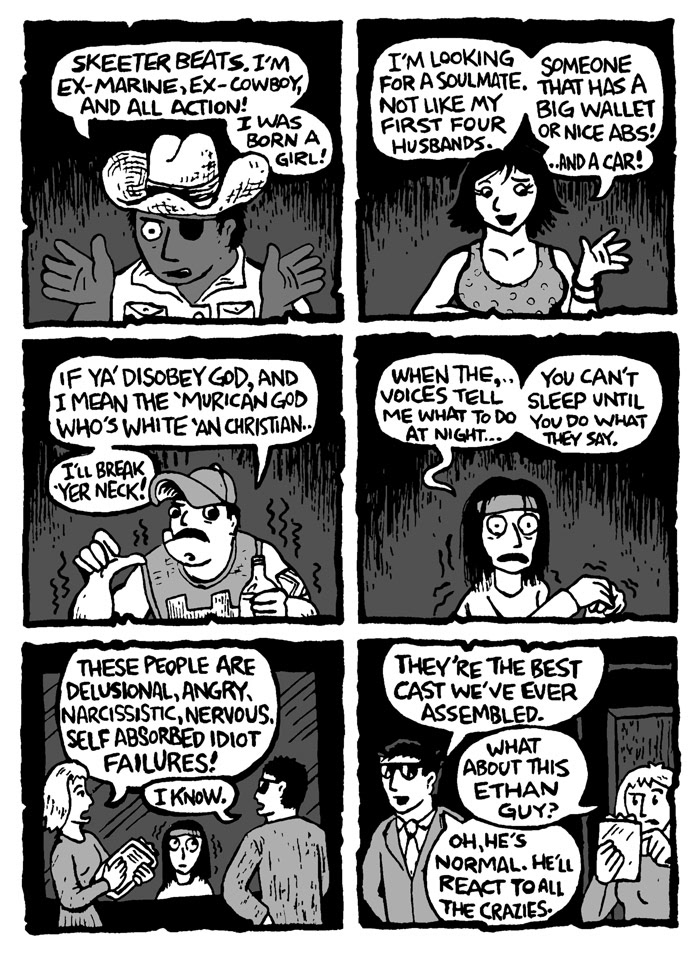 "Starving for Attention: A Completely Legal Parody" 

Comic Book : 2013

Materials:

Comic drawn with Pen & Ink, Micron Pens, Sharpie, Adobe Illustrator, and Adobe Photoshop. Cover and interior layouts formatted with Adobe InDesign.
Details:

When Ethan, a lowly fast-food employee, is contacted to compete on a reality television show he can only think of the money. $100,000 dollars is a lot for only a month of work and a free vacation! After finding himself on a deserted island with a handful of wanna-bees, never-were's, and totally unbalanced crazies Ethan quickly realizes he's signed on for more then he bargained for. This is a comic look at what happens when human dysfunction is left to run wild, leading one to question the true nature of "reality" in reality television.