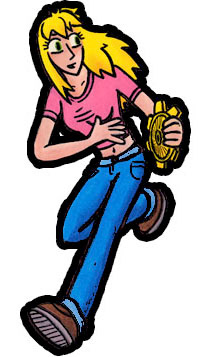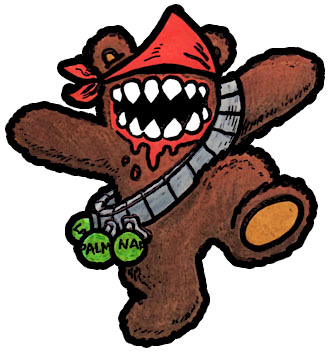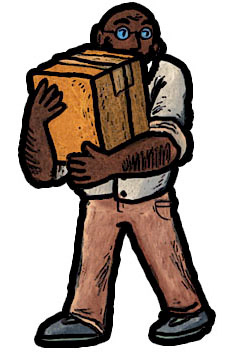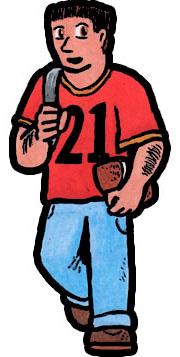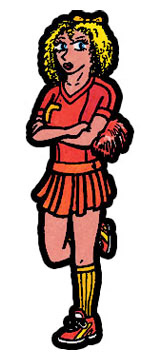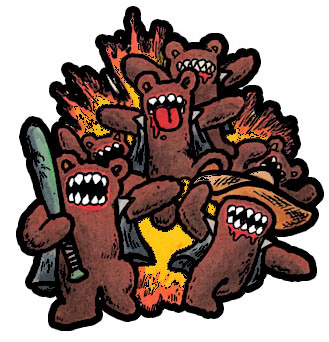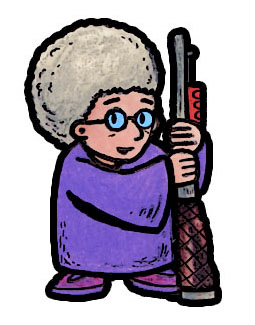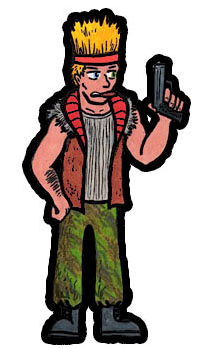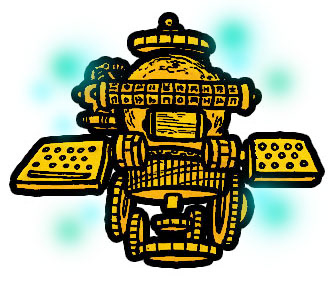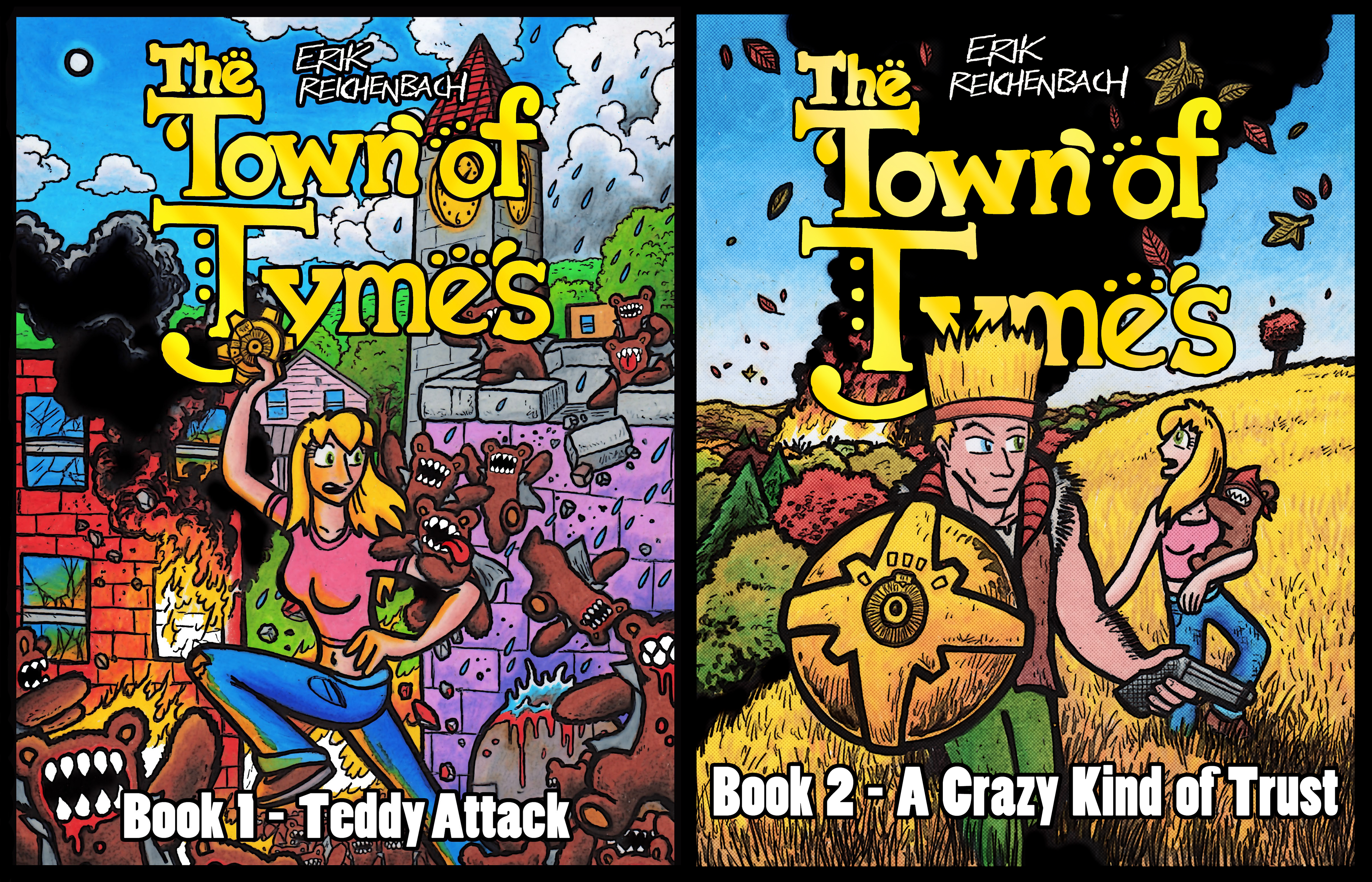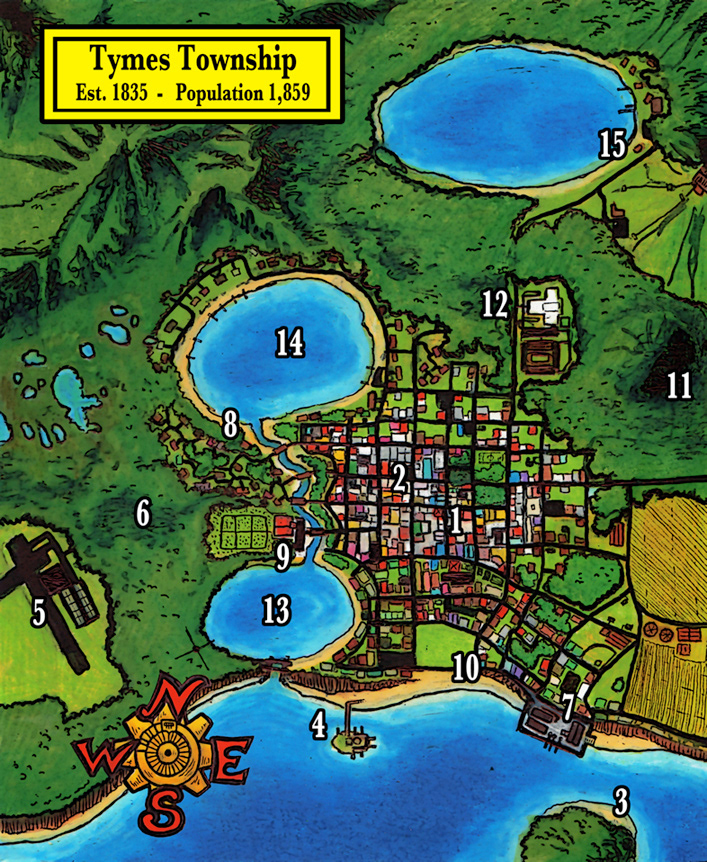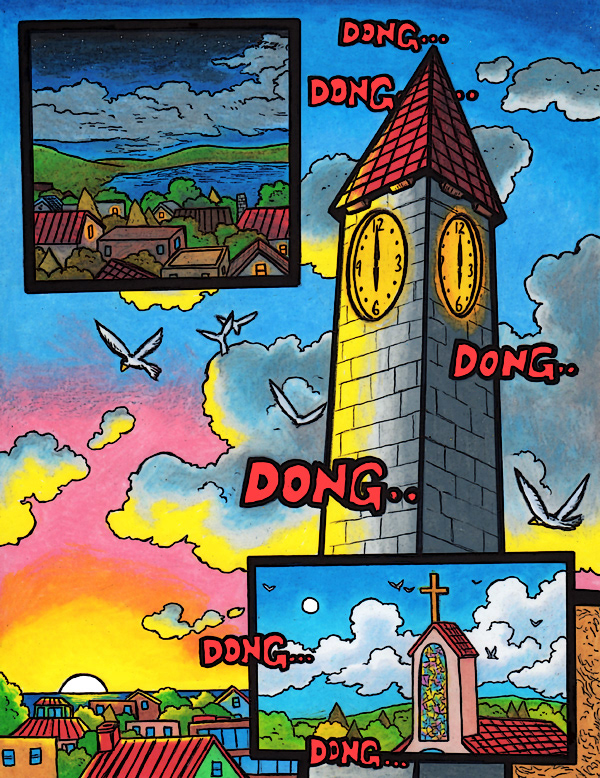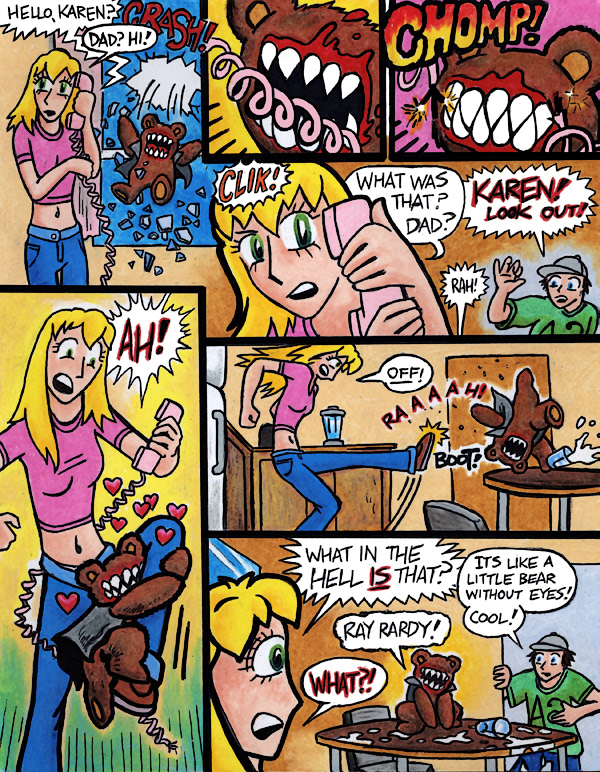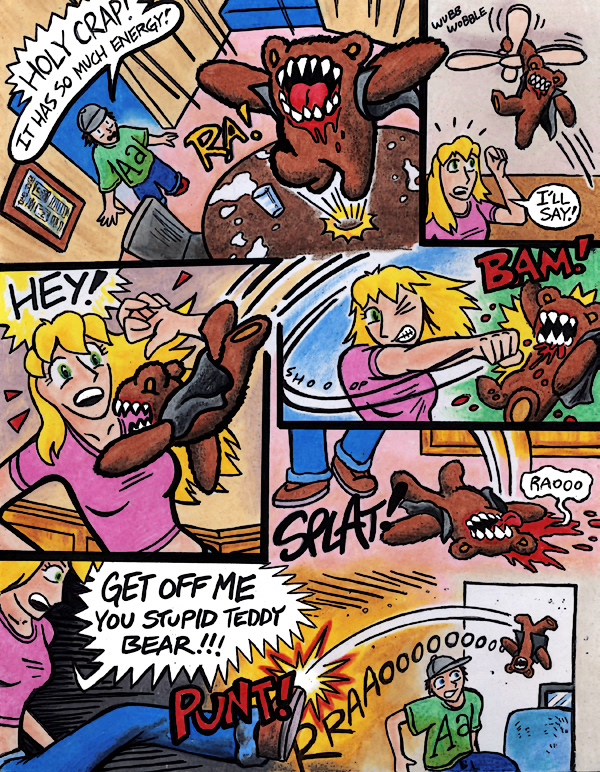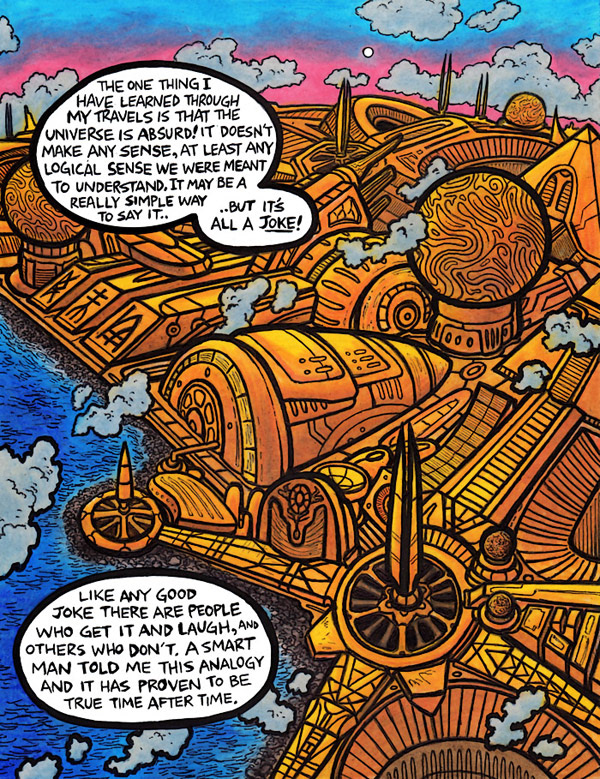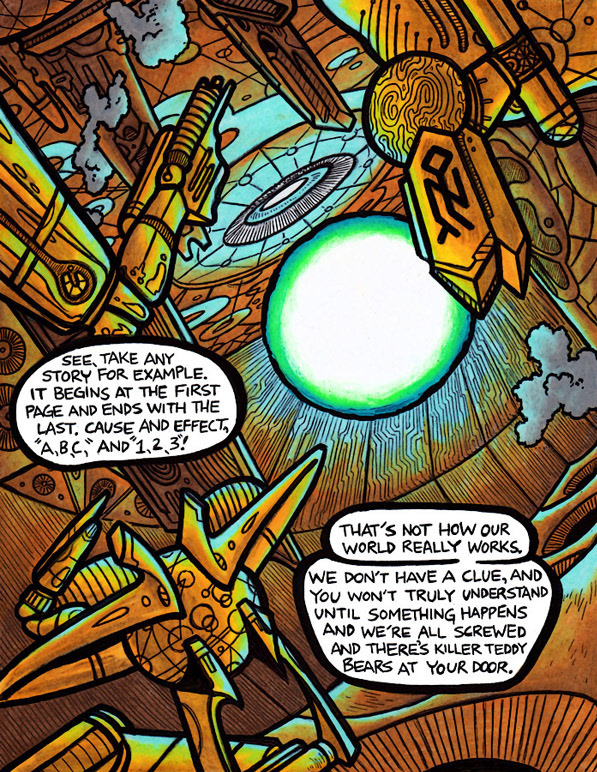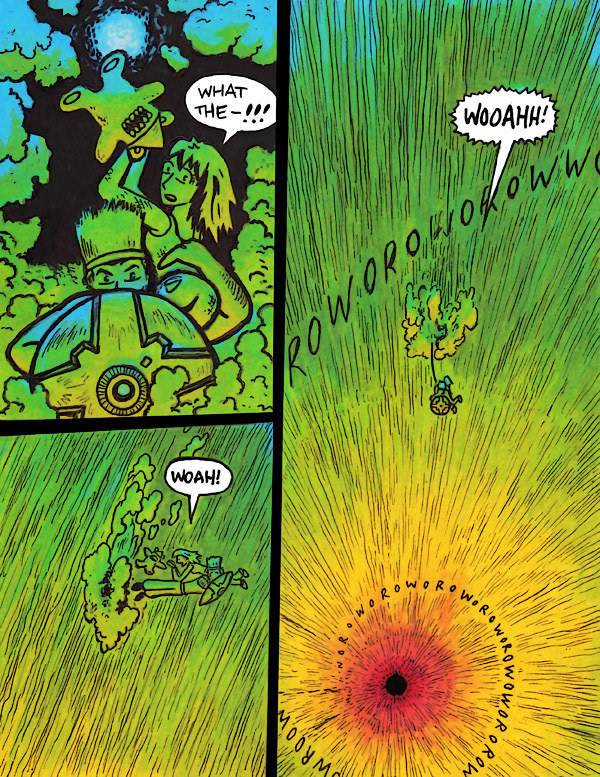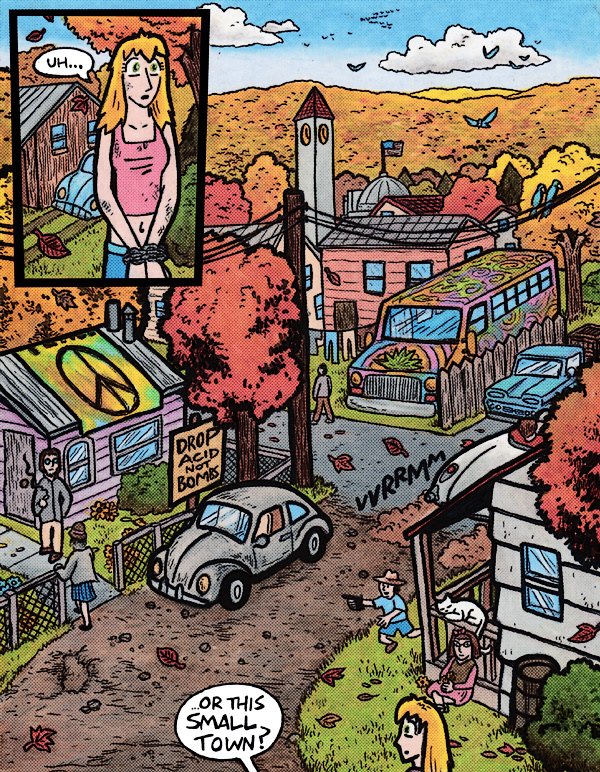 "The Town of Tymes"

 Graphic Novels : 2010 - 2012

Materials:

Comic created with Pen & Ink, Sharpie, Prismacolor Colored Pencil, and Adobe Photoshop. Books formatted with Adobe InDesign.
Details:

 Welcome to the Town of Tymes! The year is 1990 and Karen Finch and her little brother Austin are your average bored teenagers. This isolated coastal town offers little to do now that summer is over and it's back to school. It's just another year in Tymes- until a rambunctious crew of "Teddies" appears out of nowhere wreaking havoc! As the town is swarmed with little mongrels, Karen and Austin find themselves right in the middle of it.Written and drawn by Erik Reichenbach, these are the first and second installments of the small town time-travelling epic!